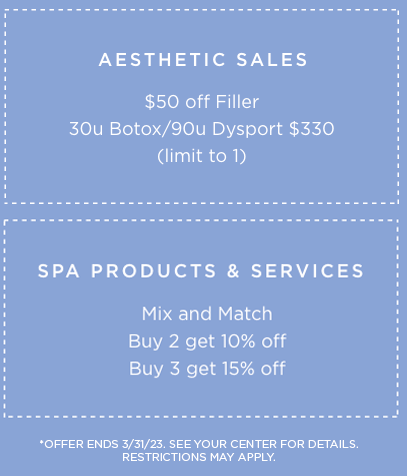 Join us for a Lips, Lines, & Lashes Glow Party.
Summerville: 3/31/23
Hickory: 3/20/23
Florence: 3/31/23
Rock Hill: 3/20/23
Huntersville: 3/27/23
Mount Pleasant: 3/22 & 3/27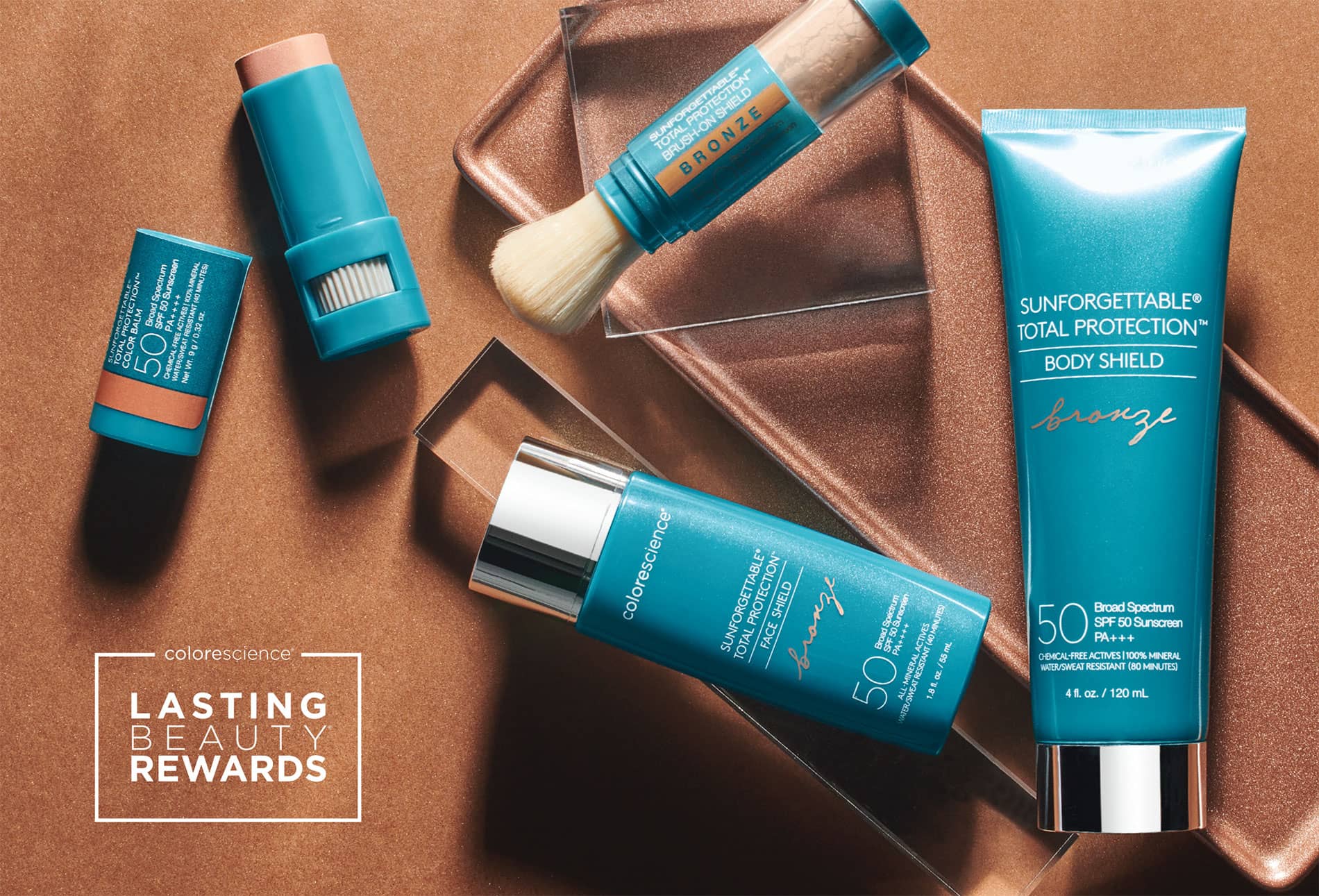 BONUS POINTS = QUICKER REWARDS
Lasting Beauty® Reward members earn points on every Colorescience purchase. Points are redeemable for Colorescience products, unique rewards, and more.
MAXIMIZE YOUR POINTS
Earn up to 6,500 points ($50 coupon value). See how below:
500 Points: Patients who spend $200+ earn 500 bonus points when purchasing in-office
2,000 Points: 10 points for every dollar spent, at least 2,000 for their $200 purchase
4,000 Points: During May, 4,000 Bonus Points will be applied to any purchase of 150+
= 6,500 Points ($50 coupon to use towards next purchase)
Points will be awarded to Lasting Beauty® Rewards account 24 – 48 hours.
Ready To Build Your Plan?
Take Our Quiz
Let's Start Building
YOUR Plan!
First step, use the toggle below to take either our weight loss quiz or medspa treatment quiz!
Answer these questions about your skin, and we'll recommend the perfect medical spa treatment.
FILL OUT THE FORM BELOW THE QUIZ TO SEND US YOUR RESULT!
Testimonials
From Our Patients
Tamara B. | Charleston, SC
"I am 45 and was stuck at 200lbs. Because of the amazing staff, I got just what I needed to get going and keep it off. I have lost 30lbs, have an excellent routine, and have kept it off! Still losing but am so happy with the service. They made me feel comfortable and supported. Thank you ladies!"
Julie D. | Mt. Pleasant, SC
"Physician's Plan Mount Pleasant has the most professional and caring staff. You never feel alone in your journey to feel better regarding your health, weight, skincare, or appearance. They always have a smile and positive words for you. I look forward to coming often just to see these wonderful people. Everyone needs these folks in their life."
Robert S. | Summerville, SC
"Quick, easy, convenient, and most importantly encouraging and positive. I must maintain my weight within military guidelines. I have been using phentermine as needed for over 10 years. At other clinics, the physicians would shame me, even when there was significant progress made and it made me dread going. My results have been significantly better in the positive environment provided by Physician's Plan. Thank You!"
Valerie E. | Huntersville, NC
"The staff here is the best, such friendly, smiling faces. Sally gave me the best facial I've had in such a long time, super professional and educated me on skincare during our appointment. Shannon is also so awesome and makes sure all my appointments are booked! Love this place! 10/10 would recommend."
Lisa P. | Florence, SC
"I have been going since I moved to Florence for Facials, Clear & Brilliant Laser, Dermaplanning, and having my eyebrows tinted and waxed! Katie is amazing I love how much she loves her job and making all her clients feel beautiful! She is a true professional and I get so many compliments on my skin. She's my secret anti-aging formula. The staff is always nice, pleasant, and efficient."
Shawna C. | Hickory, NC
"The office was great, staff very informative and helpful. Jill was my favorite, she's knowledgeable and funny, put me at ease over the needles. The PA was amazing. It was an all-around great experience that I look forward to continuing. Thank y'all so much, I'm grateful!!"
Victoria P. | Rock Hill, SC
"Everyone at Physican's Plan has treated me with the utmost respect, love, and compassion. Their aesthetician is amazing and I always feel so refreshed. I have seen incredible improvements in my complexion and overall skin health, treating my needs so individuality. I wouldn't go anywhere else for skin care. 10/10 would recommend. Don't hesitate, let her take the utmost care of you and your skin!"
Serving North & South Carolina
Seven Locations
It's easy to choose a weight loss and wellness team convenient for you!